Tin Whistle Techniques That Make A Difference
What if you could finally sound significantly better, in less time, by applying the techniques that distinguish good players from average ones?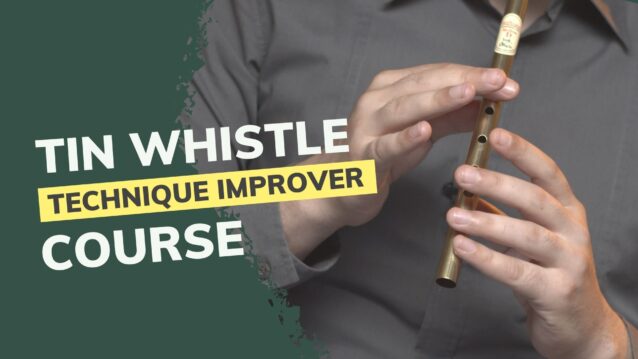 1

Sign up to our online platform and access the course from any device at any time

2

Watch the videos and follow the lesson instructions at your own pace

3

Notice a dramatic improvement in your playing within just a couple of weeks
Who this course is for
Does any of this sound familiar?
You are comfortable with tin whistle basics but feel stuck and unclear about making further progress.
You can hit the right notes but something is just missing to make it sound "correct" and more convincing.
Compared to professional players, your playing sounds a bit unarticulated, less fluent, and less musical.
You keep practicing but are not quite sure if it makes the difference and would like to know if you are on the right track.
There are a few specific tunes you are constantly struggling with, and you are unsure what you could do to make them sound better.
Take a sneak peek
Here's a quick preview of a few tune excerpts taken from demonstration videos featured in the course. Have a look!
How does it work?
You get unlimited access to the online membership platform, conceived as a digital tutor book with demonstration videos and bonus materials.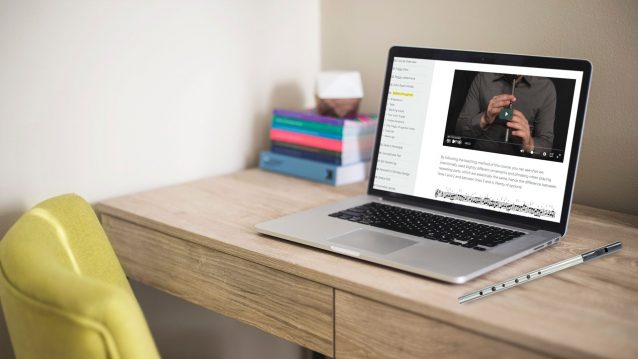 Enjoy the comfort of your home
Access the course from any device, and anytime you want to. Learn and practice at your own pace. You only need a tin whistle and an internet connection.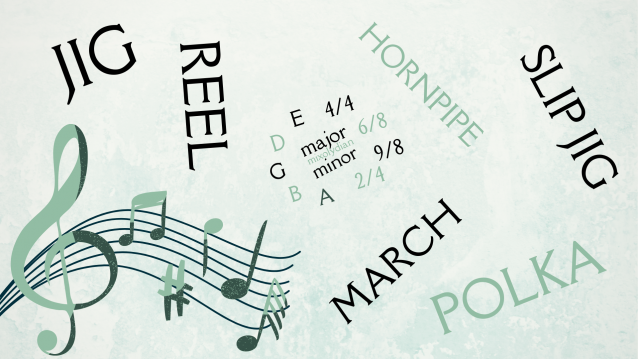 Carefully chosen Irish trad tunes
The course features various tune types in different keys and rhythms to encompass all essential patterns and techniques. As a result, you build and improve a complete set of skills.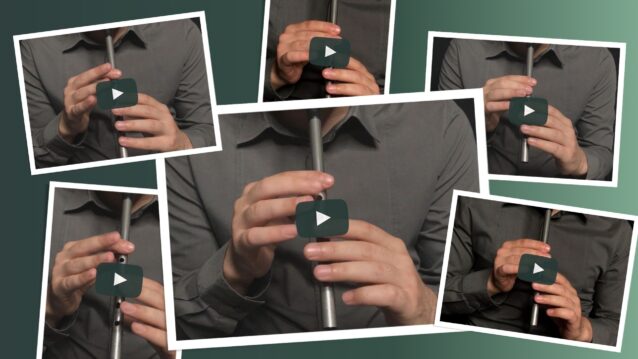 More than 60 detailed tutorial videos
Besides demonstration & "how-to" videos, every tune in the course has bonus videos highlighting specific phrasing, patterns, and exercises.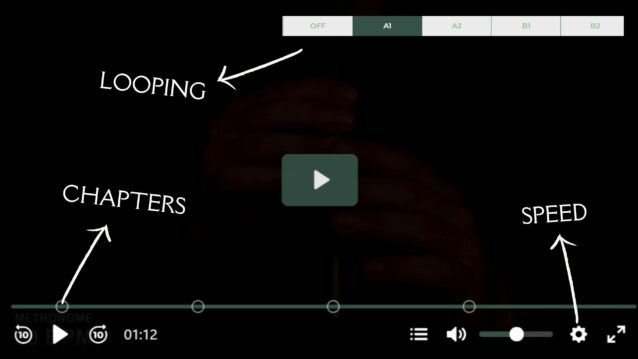 Controls that keep you focused
You can change the speed, jump through chapters, and enable looping mode to focus only on the specific part that you are practicing.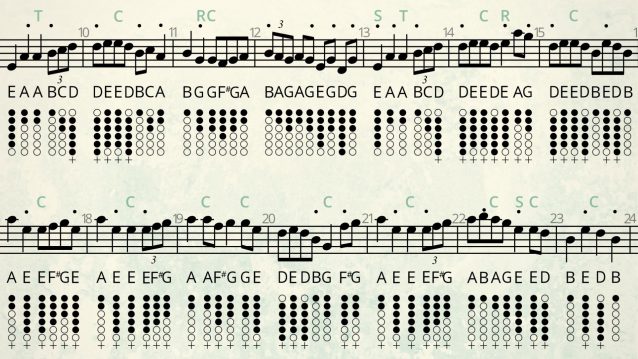 Notation that anyone can read
Sheet music, letter notes, and fingering charts are all included, plus special symbols for ornamentation, tonguing, and places to breathe. Regardless of your prior musical knowledge, we've got you covered.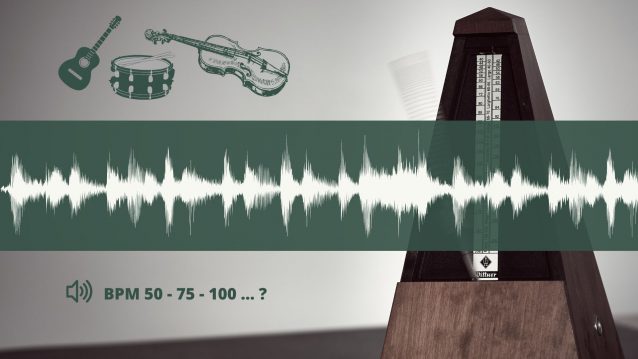 Bonus backing tracks to play along
Download backing tracks featuring various instruments. For every tune, there are multiple audio files in different tempos to switch as you progress.
What you will learn
How to make a jig sound like a jig, a reel like a reel? How to know where to toss in an ornament? You get the answers to these and many other questions.
Make Irish traditional music sound as it should
Use ornamentation on the right spots
Emphasize and articulate important notes
Breathe and don't break the tune's flow
Understand the internal pulse of any tune type
Combine embellishments tastefully
Create variations in favor of the music
Grab little-known handy tips and tricks
Hone your skills, get rid of bad playing habits!
What others say
Don't just take our word for it. See what some of our students say about participating in the course.
Although I was already familiar with some of the stuff, there were several "a-ha" moments that truly improved my playing and the way I think about Irish traditional music.

Caroline, Auckland
Love the lessons so far, clear and concise, well explained. Having the possibility to change the video speed and loop the parts helps a lot. The player/teacher is awesome too!

Hanneke, Rotterdam
If this course had only the lesson about playing Jigs, it would be more than enough for me. This one lesson alone is well worth the price of the whole course. Highly recommended!

Sean, Boston
I enjoy playing along with backing tracks. The option to use various tempos for the tune that I'm practicing is so handy. Also, notation diagrams are helpful, could easily demystify what I hear in the videos.

Charlie, Gloucester
$

87

UNLIMITED ACCESS FOR 6 MONTHS
Available from any device
Tunes with various patterns, techniques and exercises
60+ high quality tutorial videos
Looping mode for easier practicing of specific parts
Detailed sheet music & diagrams with ornamentation
Multiple-tempo backing tracks to play along with and practice
Customer support via email
14 days money back guarantee
Cancel subscription anytime
GET ACCESS NOW
GMR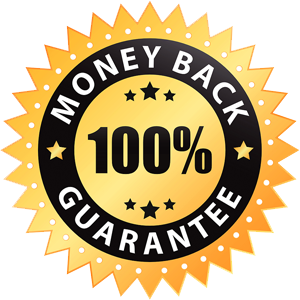 Our 100% no-risk money back guarantee
If for any reason you are not satisfied with the course, just drop us an email within 14 days of your sign-up and we will provide a full refund. No questions asked.
Have questions?
Find more info in the FAQ, or feel free to contact us anytime.
What skill level is recommended prior to joining?
We believe that both beginners and experienced players can greatly benefit from this course. However, those who are just getting started on the tin whistle may find the lessons quite challenging and hard to follow. With that being said, it's expected you are already familiar with the tin whistle fundamentals and the basics of ornamentation that are covered in our website's lessons.
Am I expected to read sheet music?
Not at all. While having basic musical knowledge and understanding sheet music can be a plus, it's more recommended to learn by ear from the videos first and then use the tablatures as a reference. Besides the sheet music, we include letter notation and fingering diagrams so anyone is able to follow.
Do I need any specific equipment to follow the course?
No. It's only expected to have a tin whistle in the key of D and an internet connection. The course is accessible from any device (computer, tablet, phone, etc…).
What if the course doesn't suit my needs?
We believe that is unlikely to happen. But, we DO offer 14 days money-back guarantee. If you are not satisfied with the course for any reason, just drop us an email within 14 days of your subscription and we will provide a full refund. No questions asked.
What do I get after purchasing?
We'll send you an email with the details to access our online platform. It is conceived as a digital tutor book with demonstration videos and downloadable bonus materials, such as sheet music, fingering diagrams, and backing tracks for practicing.
What does "unlimited access for 6 months" mean?
Unlimited access means that you can access the course anytime from any device, follow the lessons and watch the videos as much as you want, 24/7. The price covers the access for a 6-months period, starting on the date of your purchase. And of course, the material you download to your computer stays with you forever.
Do I get charged on a recurring basis?
Not necessarily. With the initial purchase, you get access for the first 6 months. And you can cancel your subscription at any time to prevent further charges while keeping access until the end of the current term. If you don't cancel, the access renews automatically. It means that the amount you pay will be billed once every 6 months, keeping the access as long as you need it.
Why isn't a "monthly subscription" available?
We believe that 30 days just doesn't seem like a reasonable amount of time to get through everything this course has to offer. If you want to only briefly check the course and see how it works, you should join and take the advantage of our 14-days refund policy (if it doesn't suit your needs). You can even keep the downloaded bonus materials.
Who am I buying the course from?
The course is exclusively distributed through Gumroad, Inc. (a San Francisco-based company), one of the largest and most trusted networks for selling digital goods worldwide.
Is my personal data safe?
Of course! We only store your name and email as we need a basic way to have you registered as a customer. On the other hand, all payments are processed through a highly secured Stripe payment gateway. Therefore, we do not collect any data concerning credit card numbers, your PayPal account, etc.
Ready to transform your playing?
Learn from the comfort of your home. Access any time and practice at your own pace. Notice significant improvement within only a couple of weeks.
JOIN TODAY
LearnTinWhistle.com · Copyright 2022.